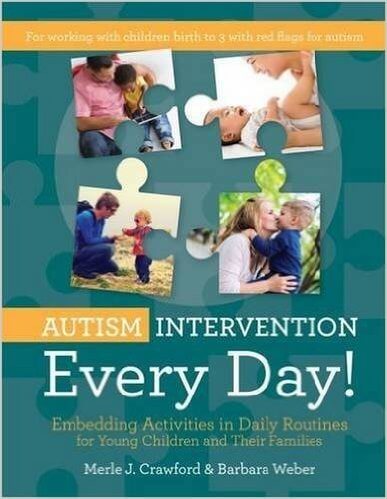 Autism Intervention Every Day! Embedding Activities in Daily Routines for Young Children and Their Families
Children with autism often don't get a diagnosis in their first few years of life—but if a very young child is exhibiting red flags, what should professionals and parents do in the meantime? This book has accessible, real-world solutions for use with children birth to three, with or without an autism diagnosis. A follow-up to the bestselling Early Intervention Every Day!, this practical guide is packed with simple, highly effective suggestions for strengthening critical skills during daily routines, from dressing in the morning to getting ready for bed. Early interventionists and other professionals will learn how to coach families in weaving these activities into everyday life with their child, so that intervention continues long after the professional goes home.
DISCOVER HOW TO:
-Recognize red flags for autism spectrum disorder
-Help children build a foundation for learning to interact, communicate, and participate in routines
-Strengthen skills that are especially challenging for children with autism, such as regulation, flexibility, and social communication
-Support families on the journey from pursuing a diagnosis to accessing services
-Implement concepts and teaching strategies based on applied behavior analysis (ABA)
-Address common challenges that occur during daily routines and activities
-Monitor progress to ensure that the strategies are helping children reach their IFSP goals
-Promote children's participation across settings: in homes, preschools, and other community settings
PRACTICAL MATERIALS: A downloadable Reinforcer Survey that helps determine specific ways to motivate a young child, tables that assist with problem-solving in order to identify possible reasons for challenging behaviors, and vignettes and case stories that illustrate effective intervention techniques.