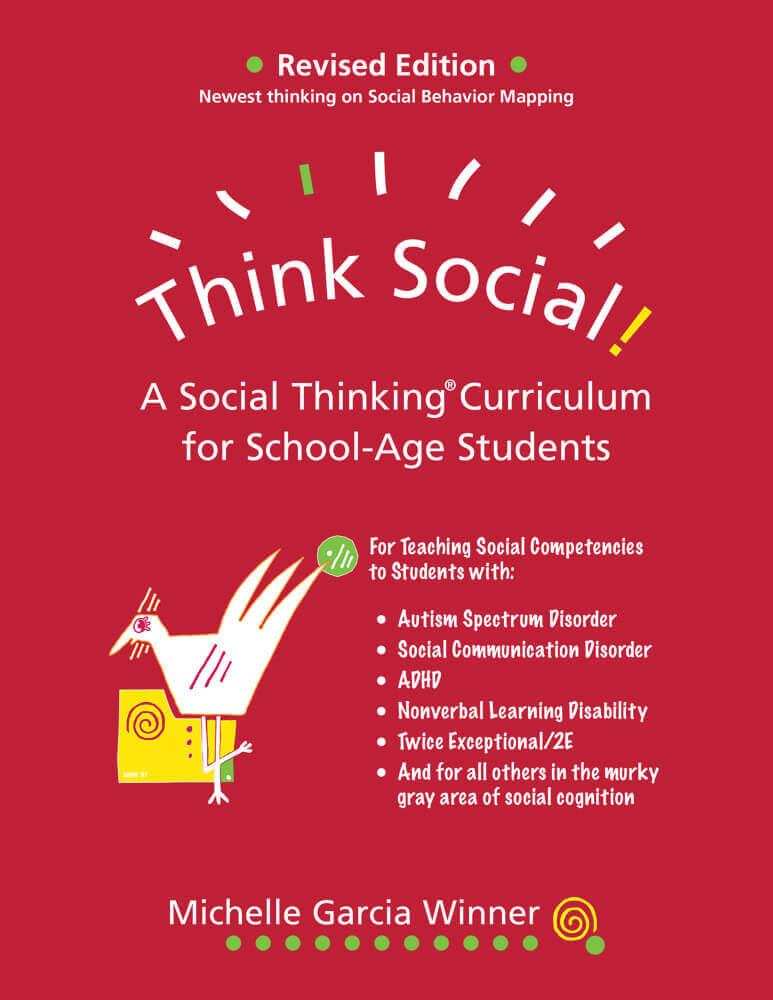 Think Social: A Social Thinking Curriculum for School-Aged Students – Revised Edition
Think Social! is a curriculum written by speech-language pathologist and Social Thinking® founder, Michelle Garcia Winner. Its 8 chapters and 69 lessons provide core information for how we work and relate to each other in groups. The book's practical descriptions for why and how we teach specific social emotional concepts, including detailed, step-by-step instruction, continue to make this book a highly valued resource.
Each chapter addresses how to use and interpret language (verbal and nonverbal) to understand the contexts where real communication happens. The lessons span kindergarten through adulthood. Teachers, speech-language pathologists, parents, therapists, and other caregivers are encouraged to modify activities to better fit the age and specific needs of their students.
Lessons in Think Social! begin by teaching Social Thinking Vocabulary. A summary of each chapter provides relevant Social Thinking Vocabulary to use during "teachable moments." Each chapter concludes with ideas for goal suggestions and also provides a list of educational standards, linking social thinking and academics. The curriculum provides a comprehensive introduction to guide people through applying the lessons to developing social thinking groups.
Think Social! is a school-age curriculum that complements Thinking About YOU Thinking About ME, the foundational resource for understanding and applying core components of the Social Thinking® Methodology.