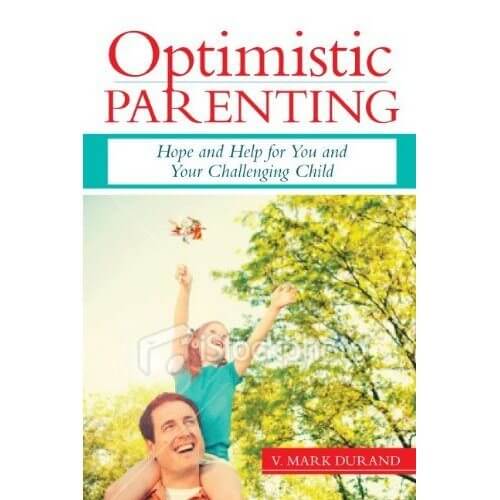 Optimistic Parenting: Hope and Help for You and Your Challenging Child
Happier lives. Less stress. Family harmony. That's what all parents of children with challenging behavior want. Learn how to get there with this groundbreaking guide to confident, skillful, and positive parenting.
A book you'll want to share with every family you know, Optimistic Parenting helps moms, dads, and other caregivers develop more positive thoughts and perceptions—a key ingredient of successful parenting and effective behavior management. One of the most highly regarded experts on challenging behavior—and a parent himself—Dr. V. Mark Durand delivers both philosophical hope and practical help to parents of children with a wide range of challenges. With keen insight, gentle humor, and practical tools and strategies, Durand guides parents step by step through the process of:
pinpointing the "why" behind challenging behavior
tuning in to their own thoughts, emotions, and self-talk
understanding how their thoughts affect their interactions with their child
interrupting negative thoughts and replacing them with positive, productive ones
achieving a healthy balance between taking care of their own needs and their child's needs
using effective emergency strategies when quick behavior intervention is needed
implementing long-term strategies for lasting behavior improvements
weaving functional communication training into everyday routines and interactions
addressing the most common problem areas, such as sleep and transitions
increasing mindfulness and parenting "in the moment"
Engaging stories from the author's extensive experience illustrate how parents and other caregivers can develop more effective behavior management techniques. And practical tools and exercises, developed and tested during Durand's decades of work with thousands of parents, help families on their own journey to better parenting and happier lives.
A lifeline for overwhelmed parents—and a great source of insight for the professionals who work with them—this highly motivating guidebook will help families reduce children's challenging behaviors and approach the future with optimism and confidence.