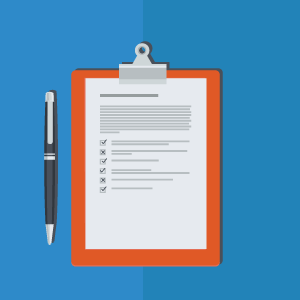 Disclaimer
Welcome to the Autism Awareness Centre's website. Please take a moment to read the following statement regarding policy, confidentiality, and disclaimers. The www.autismawarenesscentre.com website (the "Site") is produced by Autism Awareness Centre Inc. (AACI) and Qualia Designs Inc. All use of the Site is subject to the Terms and Conditions set forth below. By entering and using the Site, you…
Welcome to the Autism Awareness Centre's website. Please take a moment to read the following statement regarding policy, confidentiality, and disclaimers.
The www.autismawarenesscentre.com website (the "Site") is produced by Autism Awareness Centre Inc. (AACI) and Qualia Designs Inc. All use of the Site is subject to the Terms and Conditions set forth below. By entering and using the Site, you acknowledge that you have read and understood such Terms and Conditions and that you agree to abide by them.The Site is designed for educational purposes only. Autism Awareness Centre Inc. does not endorse, guarantee, warrant, or recommend any products or services discussed on the Site or linked from the Site. Autism Awareness Centre Inc. does not accept paid advertising on its site nor does it display any form of advertising. All of the website content is openly accessible. All articles reproduced on this site are by the author's or publication's permission and is stated so on each article.
Autism Awareness Centre Inc. retains all copyrights and other proprietary rights in or relating to any content, including any software, provided on the Site. You may download and print a small number of copies of the content for scientific or educational uses. You may not sell, transfer, reproduce, transmit, distribute, perform or display such content for any commercial purpose without the express consent of Autism Awareness Centre Inc.
All funding for Autism Awareness Centre Inc.'s website is generated by revenue from its conferences and book sales.
Autism Awareness Centre's content contains general information, is not intended to be and is not complete, is not medical advice, and does not replace professional medical care and physician advice, which should always be sought for any specific condition. Maureen Bennie, director, is responsible for the posting of the website's content. Content is not reviewed by a health professional. Autism Awareness Centre Inc. specifically disclaims all responsibility for any liability, damages (actual or consequential), loss, or risk, personal or otherwise, based on any legal theory whatsoever, alleged to have been incurred as a result, directly or indirectly, of the use of any of the material herein.
Agreement
By entering the AACI site, you acknowledge and agree that you have read and understand these terms and conditions of use of autismawarenesscentre.com, that the provisions, disclosures and disclaimers set forth above  are fair and reasonable, and that your agreement to follow and be bound by them is voluntary and is not the result of frau, duress, or undue influence exercised upon you by any person or entity. You also agree to hold AACI and its officers, directors, members, and agents harmless from any claim, complaint or damage arising out of or in connection wih your use of the site.
Questions
Please feel free to make a comment or ask any questions regarding our Disclaimer by emailing:
maureen@autismawarenesscentre.com