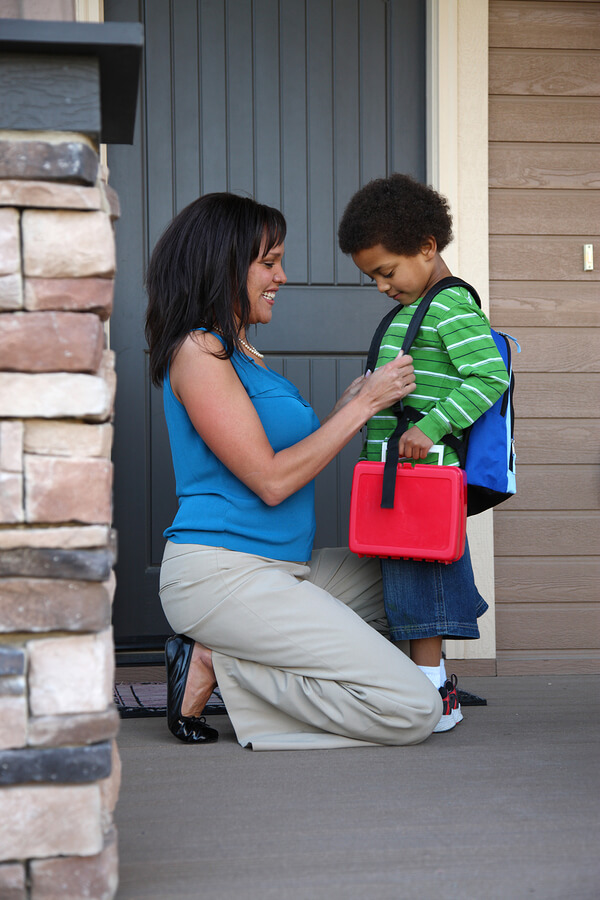 Back to School with Autism – Elation or Deflation?
When it comes to autism spectrum disorders and going back to school, there is a set of unique challenges. Many parents dread the start of the school year because it is like starting over again. There is often a new teacher, a new aide, staff changes throughout the school and new students within the classroom. All of these factors can increase stress and anxiety levels in children with autism. Add in a change of school due to moving or starting a new grade and the whole apple cart can be upset.
Connect and share information with the new teacher
I don't know about other parents, but September is my month of depression and worry. While I do feel relieved to have the children in a more set routine, I dread having to re-educate a new teacher about autism and the learning challenges that accompanies the diagnosis. Ideally, the information from the last school year should be shared with the new teacher, but it still takes time to build a new relationship/partnership. As a parent, I need to let the teacher know the level of support I give to my child and share information that will be helpful to make the school year a success.
Your child can help prepare what to share
One thing that can be helpful is sending an All About Me sheet for the new teacher. This can include information on what your child likes to do for fun, what is the favourite part of the school day, hobbies, and talents. Your child can write or type this information if they are able to and include photos or drawings. You can find an All About Me form in the book, Just Give Him the Whale. I also send a summary of what we did in the summer from each child's point of view. There is often some sort of discussion about summer holidays on the first day of school and children with autism can find recalling past events difficult.
A checklist of helpful information to send to new teachers/school
Parents can also send pertinent information such as:
Calming techniques to use when a child is anxious
Phrases your child says that may not always mean what one might think (i.e My son Marc says, "Do you want to play some more?" when he wants to quit an activity.)
Special diet/allergies
Sleep habits
Learning preferences
Learning strengths
Will you do homework with your child? (We don't for the most part because our quality of life suffers greatly and I let the teacher know our limitations in this matter)
These things can be discussed in person at the first parent/teacher meeting but it does help to have thoughts in writing as a reference. Keep a running list of questions/concerns you may have that can be brought up at the meeting.
Check out an article called A New School: Easing the Transition that has further helpful hints to getting the new school year off to a good start.
For further reading, have a look at:
My New School: A Workbook to Help Students Transition to a New School
Successful School Change and Transition for the Child with Asperger Syndrome
The Special Needs SCHOOL Survival Guide
Editorial Policy: Autism Awareness Centre believes that education is the key to success in assisting individuals who have autism and related disorders. Autism Awareness Centre's mission is to ensure our extensive autism resource selection features the newest titles available in North America. Note that the information contained on this web site should not be used as a substitute for medical care and advice.