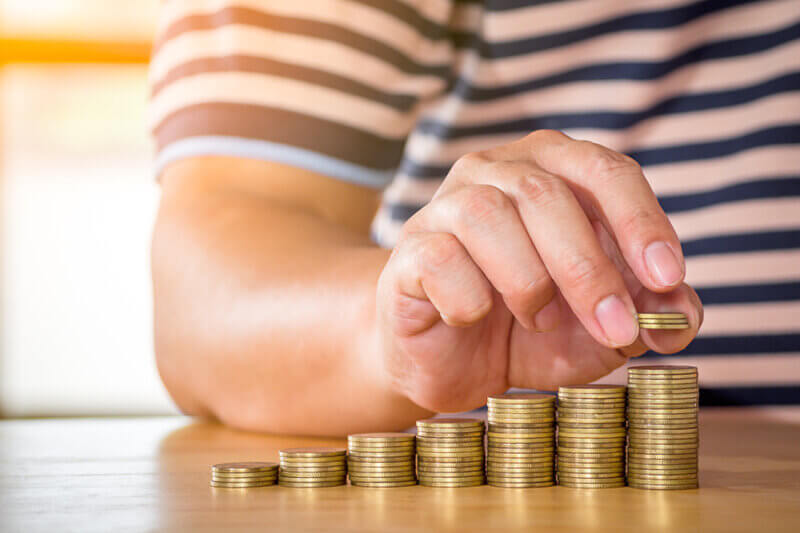 Financial Stability for Autistic Individuals and Their Families – What Should Be Taken into Consideration?
In November, I spoke on a panel for the Public Health Agency of Canada National Conference to discuss aspects of the National Autism Strategy. My topic was financial stability. Each panelist only had a few minutes to speak about the issues and possible solutions. While I really enjoyed hearing my fellow panelists viewpoints and ideas, the experience left me upset because here I am 25 years later in this journey of supporting my two autistic adult children and things have only slightly improved. The government plan still remains to put the financial responsibility and daily care/support mainly on the parents. What is not taken into account is as parents/caregivers age, we'll reach a point where we need to retire, experience health issues, and no longer have the energy that it takes for constant advocacy. How do we ensure that our children are taken care of and can have a decent quality of life with meaning and happiness?
I will share with you the overarching question the panel was asked and what my viewpoint was. I thought in global terms as well as nationally since I work in every province as well as abroad, and have for almost 20 years, hearing the concerns of many families.
What supports and or services need to be put into place to promote financial stability for autistic people and their families across the life course?
I answered this question by addressing 5 areas of concern – affordable housing, employment, mental health supports, income supports and quality of life assessment to ensure a meaningful and happy life is supported.
Appropriate Housing
There is a lack of affordable housing that is safe, appropriate, of mixed use (not just solely autistic people residing there), and provides wrap around services within the housing setting. Wrap around services would include recreational facilities, medical services, and retail stores for food and other supplies. An article in the Globe and Mail on Saturday, November 26th about the National Housing Strategy  highlighted the problems with this program such as few project details revealed or the locations for building – so how do you plan? Twenty percent of all housing units funded through this program are supposed to be affordable. Where are these units? For many low income people, renting or owning a home is still well out of reach unless affordable housing is an option.
There has to be consequences for not providing this housing or there is no incentive. For example, Denmark and Sweden issue fines to the municipal council for not providing suitable housing for any disabled adult over the age of 18. Housing parameters are defined around size and age of the unit.
A Swedish friend and colleague, Bo Hejlskov Elvén, has been building affordable modular housing that has $1000 of technology installed to support independent living. His model has been very successful and low cost.
At the moment, most parents have to do the financial top up or buy the home as the monthly disability benefit doesn't cover the cost of living, nor is it indexed to inflation. How do parents continue to do that on a fixed retirement income? What is they become disabled themselves? My father became so at the age of 70.
What about ageing? We have barely begun this discussion both for caregivers and autistic people. Autistic people will become seniors some day. Congregate living settings will more than likely not meet their needs so where will they go?
Steady Employment and or/Support Benefits
First, let's look at the employment statistics. The Canadian Centre for Policy Alternatives in 2018 stated that Canadians with "mild" disabilities are most likely to find employment, and their unemployment rate is 35%. For those with "severe" disabilities, the rate jumps to 74%.
According to the 2017 Canadian Survey on Disability: Of Canadians aged 15+ with a disability and for whom ASD was among the two medical conditions causing them the most difficulty:
Employment age 20 – 64 years old:
33% report being employed, compared to 79% without disability.
Sources of Income (aged 20 – 64 years):
14% employment only
54% non-employment only
29% both employment and non-employment
3% no income
The sources of income statistic shows that 83% of disabled people are dependent on additional income supports, even if they do have some employment.
Employment needs to be redefined in terms of what our expectations are as many people can't work all day long. Most adults end up masking in the workplace, which takes a huge toll on their mental health and leads to burnout. Redefining employment may look like a combination of part time work with income supports and reassessing claw backs.
Employment training programs for autistic people aren't working because it is still up to the parent to find their child a job. These programs tend to team with any employer who will take them on and it isn't necessarily the correct fit. Employers also need training to understand their autistic employees. I have spoken with employers who were ready to dismiss an autistic employee over something that was easily remedied through better structure, use of visual supports, or a short sensory break.
Mental Health Supports
Most autistic people will experience mental health issues such as depression or anxiety throughout their lifespan. Canada ranks #33 out of #35 developed countries on mental health supports. A lower quality of life is related to higher depression/anxiety. Autistic burnout is a real thing and has only been discussed in the past 5 years. In a 2020 AASPIRE research study, autistic burnout was defined as "a syndrome conceptualized as resulting from chronic life stress and a mismatch of expectations and abilities without adequate supports. It is characterized by pervasive, long-term (typically 3+ months) exhaustion, loss of function, and reduced tolerance to stimulus." When you see a lack of housing, employment and not enough income support, you can see why chronic life stress is a common occurrence.
The Need for Income Supports
Canada ratified the United Nations Convention on the Rights of Persons with Disabilities (CRPD) in 2010. Parties to the CRPD are required to promote and ensure the full enjoyment of human rights of persons with disabilities including full equality under the law. 10% of the world's populations have disabilities, yet – just look at the COVID response for disabled Canadians. They were the last group to receive a small benefit.
A study from Statistics Canada, citing 2014 data, found that people with disabilities made up 41 per cent of the low-income population. In 2017, 6.2 million people in Canada aged 15 and older had a disability, representing 22 per cent of the population.
Where is the Canada Disability Benefit? Seniors get the Guaranteed Income Supplement and this benefit is supposed to be modeled after that. Low income autistic people will have difficulty accessing the traditional social safety nets such as a food bank (specialized diets for example). Accessing such a support implies that a person can get themselves to the food bank. How many can access public transportation to reach these social safety nets? My children can't.
We now have the data from a great social experiment – the CERB benefit offered during COVID. There was a decrease in adult suicide that coincides with the introduction of CERB and other income benefits. Government financial support during these hard times got people talking again about the idea of a Universal Basic Income. Get the Canada Disability Benefit going. Rising inflation is making life more and more difficult for low income disabled people.
The RDSP only came into being in 2008 through the advocacy work of Planned Lifetime Advocacy Network. Before that, there was no formalized program to save for your children. Many people have no idea how an RDSP works, the rules, how to start one, and when the best time to start is. There needs to be more education about the RDSP not only for parents, but financial institutions.
Quality of Life – An Integral Part of Financial Stability
Sven Bölte, from Sweden's Karolinska Institutet, gave an excellent keynote presentation at the 2019 Autism Europe Conference. From diagnosis to functioning and quality of life in autism talked about how autism is discussed in terms of clinical symptoms but for autistic individuals, their families and large parts of society, the dimensions of functioning and quality of life are both more significant and accessible. In Sven's lecture, a review was given on quality of life and functioning in autism, and why shifting attention from diagnosis to these dimensions is both meaningful and necessary.
The World Health Organization developed the Quality of Life tool, WHOQOL-BREF. This tool is important because it has the potential to ensure that outcomes of services aimed at autistic adults are measured effectively. There needs to be accountability and a way to assess services otherwise, how do we know what to improve on or where to make changes? I don't see these tools being used in adult services.
There was a study done by Professor Helen McConachie, Newcastle University UK about Ensuring a Quality of Life Measure (QoL) for adults on the autism spectrum is appropriate and valid. I encourage you to read the outcome of the study which is highlighted here in layman's terms.
In summary, Dr. McConachie found the following:
Quality of Life for autistic people:
Is lower than the general population.
Is lower for people with a mental health condition, females, and those reporting higher autism characteristics.
Is higher for those who are employed, receiving support (i.e. at home or work) and those in a relationship.
Ten Long-Term Goals
Where do we go from here?
We have to help families navigate these complex systems. Teach what the tax benefits are, RDSPs, guardianship, and disability financial supports.
Agencies and services need to partner and talk with each other. When we leave the child system, you start all over again from the beginning in the adult system. I was a stranger after 16 years in the system.
Families need mentoring and guidance. Trying to figure out a long term financial and care plan is impossible on your own. There needs to be a manger in place and peer support.
Any income support must be indexed to inflation and Cost of Living Assessed (COLA).
Reduce barriers. There has to be other ways to get the message across and support families. Almost no one can read a government document and understand what they need to do to access a support.
Change the wording in the Disability Tax Credit Form. At the moment, the questions are based on physical or profound disability, making it hard to qualify for this tax credit.
Accessibility to independent financial planners who can assess the holistic picture. In other words, financial planners who are trained in the disability needs area and are not tied to a bank and their products
Long-term care needs. Autistic people will age and their needs may be more exceptional than the general population, yet there is no plan for senior care. Traditional long-term care models may not work for this population, so ageing in place may be the better option, but with the funding model changing at the senior's level, how to do they afford the services required?
Legitimize the support worker profession. The greatest program in the world is worth nothing if there is no trained staff to deliver the services. Establish support work as a legitimate profession with its own association or society so that they have training and support, decent wages and benefits. They may then be willing to stay longer in the profession.
Retirement for parents. Provide the necessary income supports for autistic adults so parents can retire and not have to top up their child's income. It's just not possible for the majority of parents to continue to do this for their lifespan. And what happens after they are gone?
There are a lot of things to think about. With collective advocacy and knowing what to ask for, I think we can achieve financial stability for our autistic loved ones. We've been talking about the National Autism Strategy in Canada for several years now. Let's get it rolling like some of the European countries already have for over 10 years now.
Editorial Policy: Autism Awareness Centre believes that education is the key to success in assisting individuals who have autism and related disorders. Autism Awareness Centre's mission is to ensure our extensive autism resource selection features the newest titles available in North America. Note that the information contained on this web site should not be used as a substitute for medical care and advice.