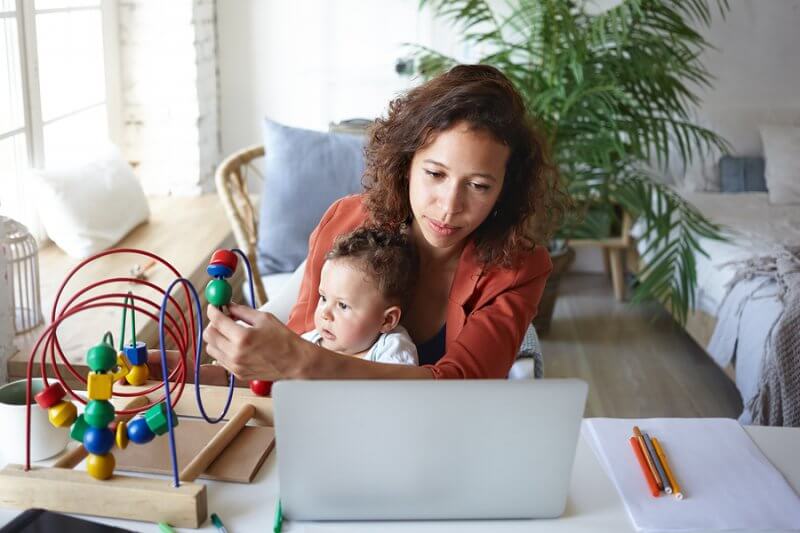 For those of us with ASD children, becoming autism "experts" is a survival skill
The end of December/beginning of January marks the middle of the school semester for many parents. Along with holiday challenges, it can often be a stressful time in the school year if your child is has been struggling at school since the fall. For my family, this time several years ago was one of anxiety and uncertainty as we struggled against an educational system that was no longer serving one of my two children with ASD.
The shocking thing to me with this story was that even with my background/expertise in autism – about 10,000 hours of training in the autism field, lecturing on autism across Canada, was a teacher for 13 years and part of that with my daughter's school board, and I am a parent of another child who has always been in a special education setting – it was still such a protracted and difficult journey to be listened to and get the support and placement that my daughter needed.
By 5th grade, my daughter Julia was really struggling
The nature of curriculum is that as the grades progress, it gets more complex and requires higher thought processes such as abstract thinking, inferencing, imagination, predicting, and critical thinking. These thinking skills are often impaired in those with autism spectrum disorder. For those with autism, this can mean that the gap in their ability to achieve "success" for themselves and on any kind of scholastic level gets wider as they progress through the grades. Often what worked for support in earlier grades is simply not enough for children as they age, something our educational system and funding bodies don't always recognize.
When my daughter Julia was in grade five we hit an impasse with the school system:  because Julia was not a flight risk, didn't have behavior problems, and wasn't aggressive towards others or herself, she was considered successfully included into mainstream education. This meant that she was only allotted aide time during the mornings. This had been enough support for her in the earlier years, but now was suddenly and clearly not going to be enough moving forward into the higher and more scholastically demanding grades.
Julia needed more support, but the system wouldn't provide it, so the only solution we could come up with was to send my mother into Julia's classroom 3 afternoons a week as her additional aide. This alleviated some anxiety; my mother was able to modify the assignments for Julia and engage other students to interact with Julia. While this may sound like a good solution, it is never ideal to have a family member in a therapeutic role. There were too many emotions involved and a loss of objectivity. After the difficult year we had in grade 5, my mother was no longer allowed to come back into the classroom for the grade 6 year to act as Julia's aide; nor did we want this as parents.
What defines success in an educational setting?
Is it sitting quietly not bothering anyone but unable to participate because of weak communication skills, anxiety, and sensory issues such as auditory defensiveness? Is it being able to work at a "dumbed down" curriculum? (i.e – Not a modified curriculum, but simply dropping the grade level of work with no additional supports in place.) How does a child cope on their own with no aide for part of the day? Do they have to rely on the kindness of other students to help them when the teacher is so busy with other students? Where does the autism go for the rest of the day when no support is provided?
In my home, my children are autistic 24/7.
Advocating for appropriate support placement can be a lengthy and difficult process
My husband and I spent the first three months of Julia's grade five year trying to get an appropriate placement for Julia in another school that offered a special educational setting. We asked for this placement because Julia's teacher was let go and a split grade 5/6 class of 30 students was created. We felt this educational situation would not meet Julia's needs, particularly with no afternoon support. We saw a spike in anxiety, sleep disturbances, sadness and not wanting to go to school.
I requested this placement on September 16th  of that year, and my request was denied on the basis that no cognitive testing had been done since before Julia began kindergarten. It is standard to assess a coded child in grades 3 and grade 6, but this was not done in grade 3. We were placed on a waiting list for cognitive assessment. We asked to be moved up on this waiting list because Julia's needs were not being met.
While I do understand the school board's position in backing a move from an inclusive setting to a special education class with documentation, I don't understand the length of time it took nor the fact that my level of expertise in the autism field was ignored. I accurately predicted where Julia would place in standardized norms testing and made a detailed list of what Julia's struggles were. I also know of students who are removed from inclusive settings just because they are behavior problems and are moved to special education placements with no assessments completed.
After 3 months of testing, meetings, and waiting, we were told in December that we had our requested placement in the school we asked for back on Sept. 16th.
What price did Julia pay in all of this?
She lost her self-esteem, withdrew from social contact, suffered from increased anxiety, loneliness, sadness, loss of sleep and exhibited the physical symptoms of extreme stress. Those stressors meant that she also hit her brother for the first time that year. We were lucky that she didn't physically lash out at another student (she had done so verbally) because if she had, she would have been labeled as physically aggressive.
As a parent with a child on the spectrum, educating ourselves is our greatest ally
I did write a blog back in October on advocating for your child at school. I would like to add the following thought – parents, it is paramount that you educate yourselves in all aspects of autism. This includes
how the autistic mind works
how sensory issues impact the individual
social and communication difficulties
and what your particular child needs
You can do this is by attending conferences, workshops and lectures. There are many excellent books available on a variety of topics around autism and related disorders. When problems arise with your child and you have knowledge, you will be able to better defend your position and ask for what is needed. It is also important that the entire team around your child attend conferences and trainings so that everyone is on the same page in regards to working with your child.
On a personal note, I have to give thanks to Leslie Broun, one of our past regular conference presenters, because without her guidance and advice, we may not have been successful in a better outcome for Julia. That being said, it's important for parents to have an advocate who can take notes for them in meetings and be a supportive presence. They don't even have to say anything but just be your rock.
I end this post knowing that in hindsight, moving  Julia into a better school was worth the effort. She regained her sense of self-esteem and had what I think was ultimately a successful educational experience. Stay true to what you believe is right for your child. Parents are the expert on their child and don't forget that, but it still is a team effort between home and schol.
Editorial Policy: Autism Awareness Centre believes that education is the key to success in assisting individuals who have autism and related disorders. Autism Awareness Centre's mission is to ensure our extensive autism resource selection features the newest titles available in North America. Note that the information contained on this web site should not be used as a substitute for medical care and advice.