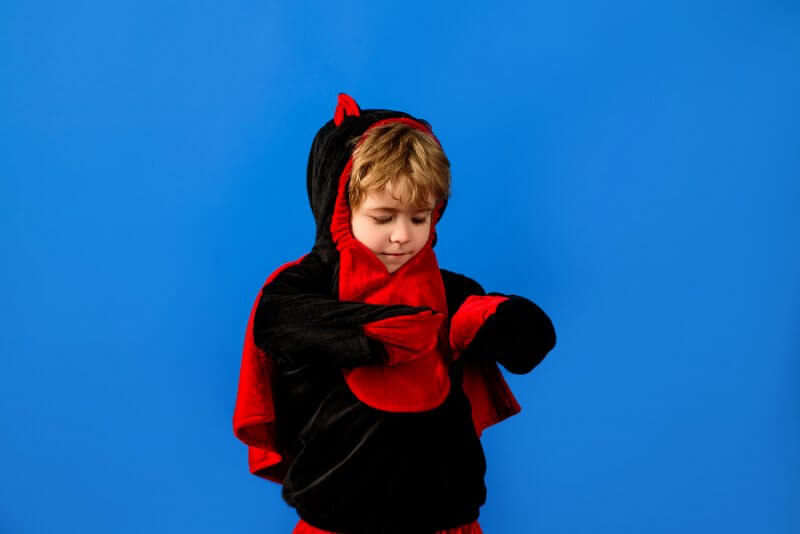 Enjoying Halloween: Tips for Parents of Children with Autism
For parents of children with autism – and those with autism themselves –  any kind of holiday or special occasion can become an extreme source of stress; Halloween is no different. For parents, there can be too many expectations to try and live up to. For children with autism, holidays are unpredictable, loud, and often bring changes in routines and diet. Halloween, in particular, can be confusing and scary to a child with ASD, causing sensory overload due to children in costumes, general heightened excitement, and meeting new people while trick or treating.
Here are some tips for helping your child with autism participate in and enjoy Halloween
Try to stick with normal routines as much as possible.
Back in September, I wrote a blog about creating predictability. This is probably the most important factor in keeping stress levels at bay during any holiday when schedules tend to change. If there are schedule changes, put those into a visual schedule and give the person time to adjust to something new. To keep things running smoothly, we always stick to bedtime and meal time routines.
Use visual aids.
Pictures and videos of what to expect can help alleviate anxiety. It's good to introduce the subject even a few weeks in advance. If your child has been through Halloween before, it's always good to remind them that it is coming up so that they can prepare.
Rehearse.
If you are going trick or treating with them, you can pre-walk the route for a few days so they know what to expect. Practice social cues by rehearsing questions and answers they might hear on that night, and going through trick-or-treating routines.
Try out the costume before the big night.
You can practice putting it on and wearing it around the house multiple times before the night itself.
Let your child know the time frame for things.
For example, if they are going out trick or treating, show when that will happen on the schedule, when it will end, and what they may have to look forward to once it's over. If they are staying home to help you with handing out candy instead, prepare them in advance for how long that will be and what they might expect.
Work at your child's level.
If your child is anxious about unannounced visitors, you can leave a parent outside to great trick or treaters, and your child can watch through the window until they decide when and if they want to engage. They also might be very excited and want to greet everyone and hand out candy themselves. They may run up to each house excitedly, or not want to go up at all, but may enjoy the walk around the neighbourhood with you. Each child with ASD is unique and will enjoy and participate in Halloween in their own unique way.
Allow for some down time before trick or treating.
Work some quiet time into the day to prepare before the evening festivities.
Keep an open mind about what Halloween looks like for your child.
Some children with ASD love costumes, but maybe their choices are unconventional. Others find wearing a costume stressful. Some children want to walk up each house, but don't want to – or can't- say "trick or treat". The more you can let go of your expectations of what works for you and others, the easier and more fun it will be for everyone, especially for your child who will ultimately find their own unique way to enjoy Halloween.
Don't feel bad if it's easier to simply not participate in any given year. Remember, there is no "fail".
Maybe you had planned a whole neighbourhood walk, but your child only makes it to three houses, or maybe they couldn't make it out the door at all. There is no such thing as "failing a holiday". It's ok to close your door and draw the blinds, or put up signs asking people not to ring the bell if that's what needs to happen this year.
The most important thing about the holidays is being together and giving your child love and security.
Your family's holiday experience is unique and you can create your own traditions.
More resources on how to help your child on the spectrum enjoy Halloween and other holidays:
Top Ten Tips: A Survival Guide for Families with Children on the Autism Spectrum
Editorial Policy: Autism Awareness Centre believes that education is the key to success in assisting individuals who have autism and related disorders. Autism Awareness Centre's mission is to ensure our extensive autism resource selection features the newest titles available in North America. Note that the information contained on this web site should not be used as a substitute for medical care and advice.