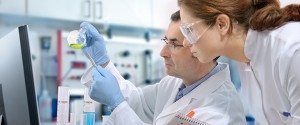 Genetic risks found in half of autistic children, new study shows
One of the most common questions about autism is what causes it. There has been a considerable amount of research done in the field of genetics, hoping to find the cause. A new study has identified genetic risk in 50 per cent of autism cases. To read more about this new groundbreaking research, click here.
Links Disclaimer: Autism Awareness Centre believes that education is the key to success in assisting individuals who have autism and related disorders.  While we do the best to ensure the accuracy of all information on our site, Autism Awareness Centre is not responsible for the accuracy and validity of the content linked to on external third party sites.