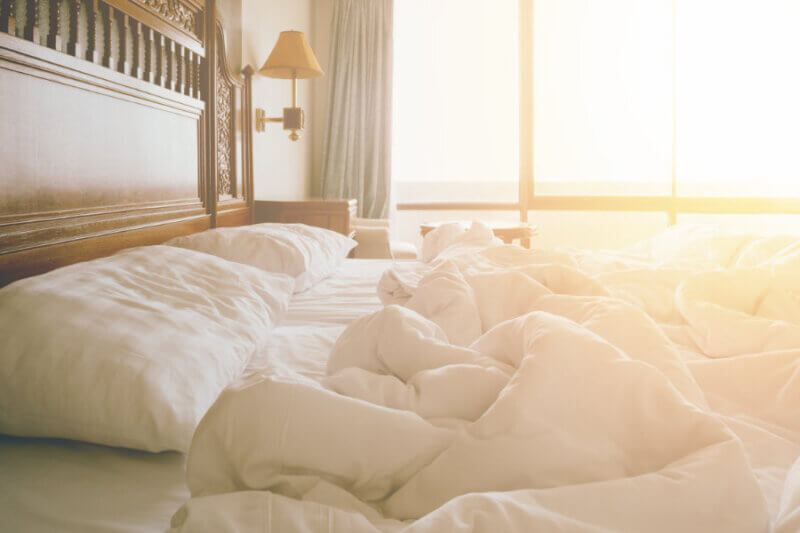 Masturbation and ASD – A Part of Healthy Sexuality
The subject of masturbation is one that people often feel uncomfortable talking about, yet it is a topic I receive many questions about. Some people believe that if a person is autistic, has intellectual or physical disabilities, they won't have sexual urges. This simply isn't true!
Masturbation is a normal part of healthy sexuality.  One thing to keep in mind is the primary sexual relationship people with disabilities will have is with themselves which is why understanding, teaching and providing information about masturbation is so important. Sexual health education can play a critical role in helping young people with disabilities transition into adulthood. Parents can play a vital role in meeting the educational needs of children with disabilities, but often feel ill prepared with this topic or question their own skills in facing various issues around sexuality.
There hasn't been a lot of literature written about masturbation with the exception of a few pages or a chapter within a book about sexuality. I was excited to see a new book recently published solely on the topic of masturbation called Masturbation, Autism and Learning Disabilities – A Guide for Parents and Professionals by Mel Gadd. This brilliant little book covers topics such as how to masturbate, public and private places, different faiths, sex education programs at school, how to teach about masturbation, masturbation education activities, good practice responses to situations, and much more.
I would like to share a few highlights from this book as the author writes about masturbation in a very informative, supportive, and respectful way, ending each chapter with a bullet point summary.  Mel Gadd is a youth and community worker and a registered public health practitioner. She has been working as a relationships and sex educator for the past 18 years and is now the manager/director for the Sex Education Company located in Wales, UK.
What are the benefits of masturbation?
The touching and stimulation of one's own genitals can relieve sexual frustration and feel pleasurable.
When one has the urge to have sex, masturbation can relieve that urge allowing for a person to make choices that are not solely driven by sexual desire alone.
Masturbation familiarizes us with our own genitals. Looking and touching can help us detect unusual changes such as a lump. If no one else is checking your body parts such as a personal care worker or healthcare professional, something unusual could go undetected.
Masturbation allows people to safely explore their own sexual pleasure and discover what feels good for them. If they have a sexual partner, they can share what they have learned, leading to more mutually enjoyable sex.
Pleasure, such as an orgasm, can reduce the experience of pain, relieve the effects of migraines, and menstrual pain.
Masturbation can be a pleasurable, sexual experience.
Orgasms can help with sleep due to the release of the hormones oxytocin and endorphins which help with feeling relaxed.
Oxytocin and endorphins can reduce the feelings of stress and anxiety.
Regular orgasms can reduce the incidence of prostate cancer in men.
Masturbation on one's own is a safe sexual practice.
Sexual frustration can add to or trigger behavior problems. The opportunity to masturbate can make a person feel calmer and happier.
What are some of the harmful aspects of masturbation?
Masturbating in a public place where a person can be seen is illegal and can lead to prosecution.
It may upset or offend someone and any mutual masturbation must occur between consenting adults with whom it is legal to have a sexual relationship with.
Masturbating too roughly or with inappropriate objects could cause trauma or infection to the genitals or other body parts.
Basic hygiene must be followed. All bodily fluids, hands and any sex toys used must be properly cleaned.
When someone is masturbating, they know what feels good for themselves but may have difficulty imparting those feelings to a sexual partner.
Masturbation at inappropriate times, too frequently, for too long, or in places such as college or the workplace can interrupt daily life.
If a person is not following the social rules for masturbation (doing it in a public place, for example), it may identify them as a vulnerable person and make them more of a target for abuse.
Sometimes it isn't masturbation
Over the years, I've had questions from teachers and educational assistants about their concerns with a student who is touching or rubbing their genitals through their clothes. This can often be mistaken for masturbation or sexual arousal when there may be another reason for it. Some reasons for this behavior could be:
Sensory Seeking – Sometimes masturbation may be happening to fulfill a sensory need rather than a sexual one. Each situation would have to be individually assessed to figure out what the person is seeking. (I have written about this in regards to fecal smearing).
Yeast infection – Most common in women and can cause itching, soreness or a rash.
Pinworms – Although more common in children, adults can get them too. The most common symptom is an itchy bottom and/or vagina.
Urinary tract infection (UTI) – UTIs can affect the kidneys, bladder or urethra. There can be sharp pain and burning when urinating, needing to urinate more frequently, lower abdominal pain or smelly urine.
Sexually transmitted infection (STI) – These are passed from sexual contact with a partner or shared sex toys. STIs can be virual or bacterial and medical attention must be sought.
Balanitis – This is a skin irritation on the head of the penis which can be caused by a build-up of smegma under the foreskin. The penis feels sore and itchy.
Inadequate personal hygiene – which can lead to bacterial infections.
Tight underwear or clothing – If there has been a growth spurt or weight gain, underwear will need to replaced with a larger size as it may be causing discomfort.
Physical trauma – Genitals can be injured just like any other part of the body. Physical trauma can also be a sign of unwanted sexual activity.
Keep in mind that masturbation does not always have to be sexually motivated. Check if there is another underlying reason for self-touch like the ones listed above.
Teaching About Masturbation – Resources
This is a blog topic in itself. Any program related to teaching sexuality requires a greater level of discretion as to when, where, and by whom these skills should be taught. For example, teaching masturbation skills such as understanding where it is acceptable to do it, defining and setting up private time, and ensuring privacy are more appropriate to be taught at home, not in a classroom. I have written about teaching masturbation in other blog posts. Sexuality – Considerations and Practical Teaching goes through some of the teaching points.
I greatly admire the work of the late David Hingsburger in Ontario. He has an on-line store called Diverse City Press with great videos that teach masturbation such as Hand Made Love and Finger Tips for women.
There are two great little hardcover books for young people to read about masturbation – Things Ellie Likes and Things Tom Likes.
Sex Ed Mart has a wide range of classroom materials to teach sexuality.
The TEACCH Autism Program has their 89 slide handout presentation available on sexuality and masturbation.
Kings County Public Health in Seattle, WA has created lesson plans on various sex education topics.
Here is a masturbation Social Story for boys. For other Social Stories around sexuality topics, click here.
The Sexuality and Disability website has a section dedicated to masturbation.
If you need further guidance, reach out to your local public health authority. Action Canada for Sexual Health and Rights has a search tool to pinpoint resources in your area.
Editorial Policy: Autism Awareness Centre believes that education is the key to success in assisting individuals who have autism and related disorders. Autism Awareness Centre's mission is to ensure our extensive autism resource selection features the newest titles available in North America. Note that the information contained on this web site should not be used as a substitute for medical care and advice.