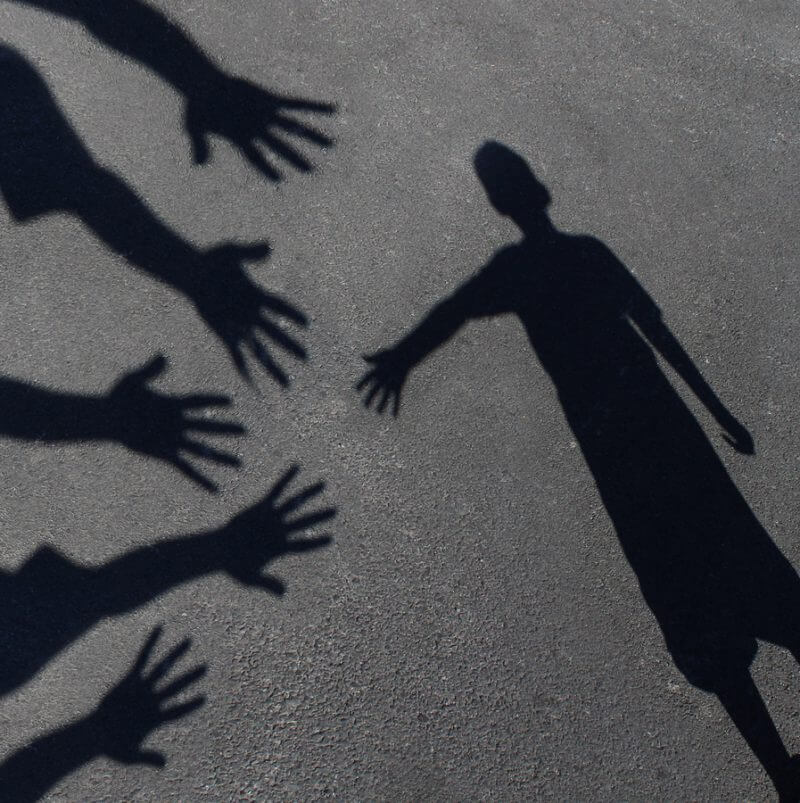 When Interventions and Support Go Wrong: How to Reframe Challenging Moments and Create Predictability for Success
For many of us with children on the spectrum, support people like doctors, therapists, extra school staff, teachers, aids etc…are a big part of life. We depend on the help we get from various sources, but what happens when a situation goes badly? Even more important, how can we create predictability for our kids with autism so we can ensure greater success in their various interventions.
Don't apply a "Shrug" approach – instead look for real answers to what could be done differently
Bo Hejlskov Elvén, a Swedish clinical psychologist, writes a great blog on supporting people with autism. He recently wrote a post about staff interventions that did not go well and how to reflect on that. Bo says when you say after a situation went badly "What else could I've done?" in a kind of dismissive way that this statement both defends what was done at the time, and that it will more than likely happen again. Neither the quality nor the care will improve.
Bo says you have to go through the factors that led to the crisis. He states:
We need to consider whether the physical framework is optimal or contributed to the escalation (for example, that a hallway is too narrow), we need to look at whether we've implemented enough structure to the person's daily life, whether it was obvious to the person what he or she was expected to do, whether the sound level was too high, or if there were too many people in the room at once. We need to look at the stress level in the situation. And we need to look at what we ourselves did in the situation. Did we make unnecessary demands? Did we try to set a limit to compensate for our groundwork not being good enough? Were we low-affective enough? Can we do it differently next time?
Self-reflection is important in order to change how we react to things. We can't remain powerless to the phrase "What else could I have done?" or nothing will change.
Making a therapy session predictable can be a first step
Judy Endow wrote a brilliant article on the subject of predictability in therapy settings. She pointed out that many small details most of us don't even see which can cause stress for those on the autism spectrum:
The autism neurology gets hit with elements of confusion, chaos and change as a person goes through their day. How this happens is different for each individual on the spectrum. For example, Brady's neurology startles to a touch on the arm, DeShawn's neurology reacts adversely when it perceives a surprise change in the therapy room such as new curtains and Aysia's neurology delivers a punch when her therapy routine was altered by Grandma bringing her rather than mom.
Tips for creating predictability during therapy sessions
Try to make getting to the session as predictable as possible. Same time, person for drop off, same day.
Prepare your child earlier in the day, so they remember in advance and are expecting to go.
Explain how long the session is going to be and set a visual timer.
Create a checklist for each session, and allow the child to check things off as they are done.
Allow the child to choose the order of each item on the checklist.
Make sure to explain to the therapist what kind of changes can cause stress in your child. ie: if they are a child that gets stressed by changes in surroundings, ask the office to inform you if there are going to be any changes in decor etc… in advance. Because every child with autism is different, the more you can communicate and support the kinds of predictability your child needs, the better.
Some of the resources on this topic that I recommend are:
Managing Family Meltdown: The Low Arousal Approach and Autism
No Fighting, No Biting, No Screaming: How to Make Behaving Positively Possible for People with Autism and Other Developmental Disabilities
Editorial Policy: Autism Awareness Centre believes that education is the key to success in assisting individuals who have autism and related disorders. Autism Awareness Centre's mission is to ensure our extensive autism resource selection features the newest titles available in North America. Note that the information contained on this web site should not be used as a substitute for medical care and advice.