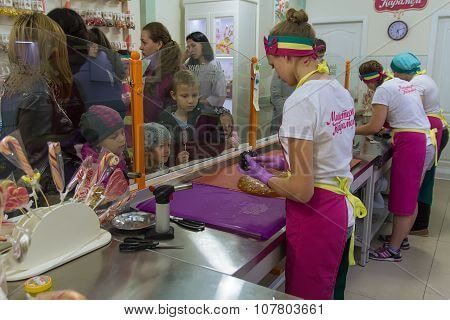 How do we help a person with ASD be successfully employed?
Redefine success in terms of practical life skills
In order to help a person with ASD be successful in employment, we first have to ask ourselves the following question, "what does competent adulthood mean?" We all know what we learned in high school was not necessarily what helped us be successful in the workforce.  In school, success is defined by how well you do in subjects like Math, English, Social Studies etc…As parents of kids with autism, we often hear about how the education system is"…allowing our student to reach their highest potential." But highest potential in what area exactly? In math? Is that going to help someone with ASD be able to achieve the daily living skills they might need to independently hold down a job? Peter Gerhardt from the Organization for Autism Research says this kind of benchmarking leads to poor outcomes for students with autism. For those with ASD, mastering life skills like personal hygiene and self-care (taking medicine, bandaging a cut), housekeeping, food preparation, and getting around the community might be the skills we should be trying to help our kids with ASD achieve.
What is employment really about?
Employment is about the job task.
Drop the terms job placement, pre-vocational, vocational and job site. These are all terms used in the disability world. Call it employment as that's what the goal is.
Everyone is capable of being employed.
What are the 5 unacceptable behaviours for a workplace?
When preparing a person for the workforce, understand that you will never get anyone in the workplace or the community to accept the following:
Extreme aggression
Inappropriate bathroom skills (ex. masturbation)
Age inappropriate clothing or poor hygiene.
These 5 unacceptable behaviours need to provide the framework for skills to work on. There are many resources available to tackle these 5 areas of need. Have a look in our Life Skills section of our bookstore to see a list. Develop good habits at a young age. My children have known for years that they can't leave the house without their hair brushed, faces washed, and clean clothes on. That is an expectation before leaving the house for any reason.
Job development is also a process. Provide opportunities to sample jobs. These can be short term work placements or volunteer positions. For example, my son volunteers at the local Farmer's Market over the summer once a week for a 3 hour shift doing odd jobs. He earns points for his tasks that he can then cash in for things that he wants. He knows he has to earn more points for an expensive item, less for a DVD. Money itself is not a motivator, but understanding what it can do for you is. Being employed means access to other things that one enjoys or is interested in such as music, books, recreational activities, tickets etc.
Teach that not everything in life is interesting and it's OK to have boring moments or have to do unenjoyable tasks. In school, we encourage students to use their special interests to keep motivation levels high, but in the world of work we all have to do tasks that don't interest us. Help the person realize this is part of a job but not the whole job. Keep the eye on the prize – what employment can do for them.
Meet with potential employers and let then know the advantages of hiring a person with ASD
Ask the employer:
Do you have staff that arrives late?
Staff that takes longer breaks than allotted?
People who don't show up for work?
People who quit after a short period of time?
Disabled people save an employer money because they will stick with a job, follow the rules when they know what they are, and they tend not to move away from an area where they've settled. They like stability and predictability.
When assessing a job, look at the job environment, check that the work is challenging and do-able for the person's abilities, and check if the social skills are a good match for the position. Will there be time for employee social interaction? Also assess safety skills both in the job and getting to the job. Can this person get to work independently on public transportation? Can they work around equipment such as hot stoves or machinery?
Build connections in the community
Parents can build connections within the community through the activities your child likes to do. If the child likes animals, see if you can volunteer at the SPCA, zoo or help out at a local farm or horse stable. Volunteer yourself at organizations to see if there is a potential job that could stem from the membership or organization. Volunteering at the Farmer's Market has been a good way to get to know local vendors that may need help.
For further reading on employment and skills needed, have a look at:
Editorial Policy: Autism Awareness Centre believes that education is the key to success in assisting individuals who have autism and related disorders. Autism Awareness Centre's mission is to ensure our extensive autism resource selection features the newest titles available in North America. Note that the information contained on this web site should not be used as a substitute for medical care and advice.