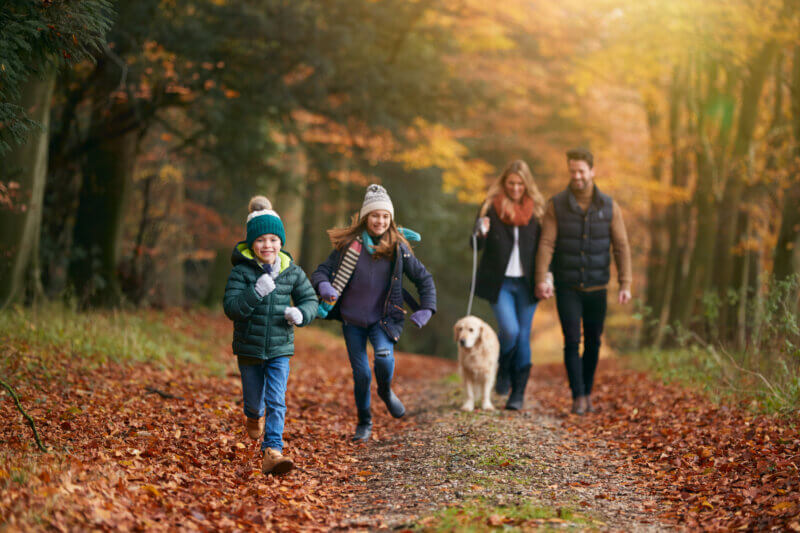 Unscheduled – The Benefits of Free Time in a COVID-19 World
Restrictions and lockdowns, now a regular occurrence in our pandemic world, have had both drawbacks and positive effects. There is something to be said for unscheduled days. Free time provides the chance for contemplation, exploration, creativity, and reflection. Moving at a slower pace allows for more practice time to build critical mass, a chance to learn a new skill without being rushed, periods of quiet time to re-group and re-assess, and leisure time to develop and expand on interests and passions.
The time spent near home is an opportunity to discover what's in your local community – the library, an outdoor rink, a park, the corner store. The trips for essentials can help strengthen connections with local businesses and their staff.
Spending so much time at home now with no travel for work or activities that I used to invest time into has given me the opportunity to observe my two adult children's growth during this unprecedented time. Here are some things that have happened.
Creativity
Back in March, my daughter Julia discovered a story writing website called Wattpad. This is an online community of 90 million writers from all over the world. There is the option to write Fan Fiction stories, which is my daughter's favorite genre. She has focused on writing about Sonic Boom characters. In doing so, she has connected with a large group of people who share this interest. There is also the option to message each other privately as well as publicly. To date, Julia has written 78 stories. Her vocabulary and writing ability has improved a lot since she started this activity. She devotes several hours a day to story writing and developing new characters.
While the online communication has presented some challenges, it has also helped with problem solving and understanding people. When messages get heated or inappropriate, Julia and I discuss how best to respond to some of the emotional messages and what they may mean. We talk about how people may not be who they say they are or that they are braver when saying things on the internet as opposed to in person. She has learned many social nuances and also when to walk away from an exchange. It has been a great learning experience. She enjoys this online community, supporting her fellow writers, and sharing her ideas about Sonic. Julia has also met other writers with autism.
While increased screen time can be worrisome at times, Julia takes regular movement breaks with Wii Fit or does something with her brother (they are best friends). She enjoys watching new movies to expand potential plot lines in her stories.
Learning to Play an Instrument
Our son Marc began participating in drum circles several years ago. We bought him a drum, which then lead to him attending group music classes. We just started a structured drumming lesson with a teacher once a week. He loves it! On his own steam, Marc started practicing twice a week for 3o minutes in his room with the door shut. That's my signal not to interrupt him and that he can organize himself independently. He puts on different CD's and drums along to them and practices his patterns. It will be interesting to see where he goes with this as he loves to perform and play music with other people.
Volunteering
My children have been volunteering in the community for 10 years. The organizations they volunteered with are temporarily closed but that doesn't mean organizations don't need our help. We're finding other ways to contribute. Julia saves all the bottle return money to purchase much needed items for the cats at the Meow Foundation, the charity she volunteers at. We sponsored a cat for Christmas. Julia is doing the research on which one needs the most support by looking at all the cat profiles online and reading about them.
Julia also loves to bake, especially with a holiday theme. She made a batch of sugar cookies and decorated them for donation to the local homeless shelter. Baking with a purpose is motivating and teaches how we can give to people through doing things that we love.
The Love of Literature
Marc has been an avid reader for several years now. His newfound free time has increased his daily reading. He has begun to pair books with DVD topics. For example, he watched The King's Speech, then wanted to read the book. He has been watching several documentaries on the Royal family, prompting him to start pulling books off the shelf about this topic. He is expanding his knowledge on animals, the natural world, and famous people.
"Catpacking"
This is my newest idea which may or may not work. Julia is very attached to our black cat, Mr. Darcy. He loves to be outside with a harness and leash on, even in the snow. During the summer while biking, Julia saw a few people with cats in backpacks. She was intrigued by the idea of it. I asked her if she would be willing to go on walks if Mr. Darcy was with us in a cat backpack. Her response was an enthusiastic yes! I bought the cat backpack that Darcy has explored with great interest. We'll try this activity out when the weather improves. Updates to follow…
Connecting with Nature
I've written about the benefits of being out in nature. Marc has spent time hiking both locally and out of town. He has learned to read a map, plot a route, and enjoys eating his lunch in the great outdoors. He has gone to see Christmas lights and walked near the airport to see the planes take off, one his interests. We got him some spikes for his boots to continue winter hiking. He enjoys seeing birds and walking in nature, expanding his passion for documentaries and reading material about the natural world.
Unscheduled time allows for discovery, exploration and learning at one's own pace. I have been grateful for this time to slow down and allow for a quieter, slower pace for personal growth. How has your family benefited from this break from the busy pre-pandemic world? Do you have a new routine, skill, or activity?
Editorial Policy: Autism Awareness Centre believes that education is the key to success in assisting individuals who have autism and related disorders. Autism Awareness Centre's mission is to ensure our extensive autism resource selection features the newest titles available in North America. Note that the information contained on this web site should not be used as a substitute for medical care and advice.