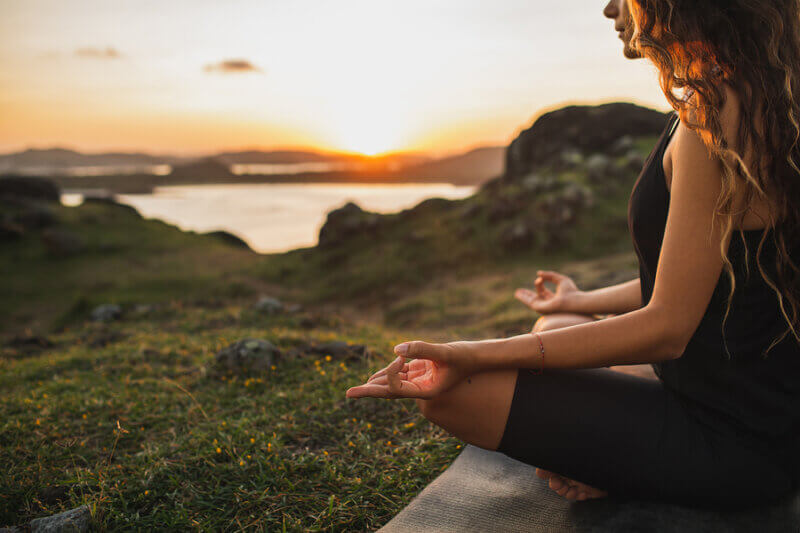 What We Can and Can't Control – Managing Feelings During COVID-19
It has been over 2 months now since the COVID-19 pandemic began. For many, nerves are beginning to fray and mental health issues are on the rise. Everyone is struggling trying to juggle online schooling, supporting the health and well being of their family, unpredictable changes to protocols in the outside world, and the uncertainty of the future. Sometimes it helps to bring perspective to the situation for both yourself and your children.
What You Can't Control During The Pandemic
Wouldn't it be great to be able to control what other people are doing when it comes to follow the rules? But alas, we can't. Think about the things we aren't in control of and try to let those go.
How long this virus will last.
If others are following the rules of social distancing.
If people are wearing a mask or using hand sanitizer.
How others react.
Shortage of supplies (i.e. flour, toilet paper).
The actions of others.
Predicting what will happen next.
Other people's motives.
What You Can Control During The Pandemic
There is a lot in your power even if it doesn't always feel like it. These are the things we can control.
Turning off the news.
Limiting social media.
Your own social distancing.
Following the health recommendations.
Eating healthy.
Exercising.
Finding interesting and fun things to do at home.
Your attitude and response.
Your kindness.
How to Feel Better About Things
I am struggling at home like everyone else is trying to juggle working and have my two adult children at home with me all day long. Here are some things that I think are helpful to boost one's mind and spirit.
Exercise
I've been talking about the importance of exercise in my past blog posts. Getting outside for a walk or bike ride really improves mood. It also helps for a better night's sleep. Take a walk alone to clear your mind. Try walking in nature, if you can, to reconnect to the earth. Time outdoors also means time unplugged from electronic devices.
If it's hard to take your children out of the house, head for the backyard. I just wrote an article on backyard fun. The backyard can provide change of scenery and pace. If you are inside all of the time, the walls start to close in.
Education Is Not Just Academics
For many of our kids, online learning has not been the best mode of delivery. It can also be difficult for parents to provide support to their children when in a learning environment. Education can come in many forms through everyday activities. Doing everyday things can increase skills and learning while providing enjoyment. Here are some ideas:
Meal planning
Building something (a birdhouse, creating structures with Lego)
Playing cards or board games (great for social skills practice)
Reading
Doing puzzles
Coloring, painting, drawing
Listening to podcasts or audio books
Playing
Have A Routine
Our routines we had before staying at home happened may have changed. Establish new ones based on how the day runs now. Make the bed, get dressed, have regular meals, schedule outdoor time, have set work hours if you can. Everyone feels better when there is some predictability in the day, especially when so many other aspects of daily life are out of our control right now.
Set Small, Manageable, Daily Goals
Some days I get up full of ideas and what I'm going to accomplish only to find it all go to the wayside because supporting my children becomes the priority. Now, I am trying to think of one simple thing I can get done rather than 4 or 5. Today, I'll make beef stock. Tomorrow, I may organize one drawer or sort through some clothes. If I am able to get more than that done, great. If not, I feel like I did the one thing that was on my list and it feels great.
Have Something Just For Yourself
I try to do one thing for myself every day, even if it is just for 15 – 30 minutes. Self care is important during this time of unprecedented stress and worry. Simple things can bring a lot of pleasure. Here are some ideas:
Read a chapter of a good book.
Meditate
Lift a few weights.
Take a bath with your favorite scent. (I find lavender very calming.)
Take an online course for fun. (Future Learn, Harvard edX, The Great Courses – some are free on Kanopy)
Have an online visit with someone.
Lose yourself in a show.
Make a nice cup of tea or coffee.
Fresh flowers can really brighten a room.
Think About How Far We've Come
Look at the positive side of COVID-19 statistics and where other countries are in the world with the pandemic. All of our efforts have flattened the COVID-19 curve. Appreciate the medical advances we've made. There is a huge international collaborative effort on coming up with a vaccine and treatment. We've had other health crises before and have successfully managed them. Things will eventually be OK- we just don't know when yet.
Follow some of the good stories – Captain Tom is my favorite.
Be Kind to Yourself
Be kind to yourself when the day doesn't go right. My children are having unpredictable anxiety spikes right now which have to be managed and that takes time. They are my first priority, but I also know I need to think and do the things that I have talked about in this post to maintain my own mental health and happiness. It's important to have a sense of accomplishment each day and that is achieved by doing small, simple things. It's normal to feel tired and tapped out right now. All will be well – just keep a positive outlook as best you can and let go of what you can't control.
Editorial Policy: Autism Awareness Centre believes that education is the key to success in assisting individuals who have autism and related disorders. Autism Awareness Centre's mission is to ensure our extensive autism resource selection features the newest titles available in North America. Note that the information contained on this web site should not be used as a substitute for medical care and advice.