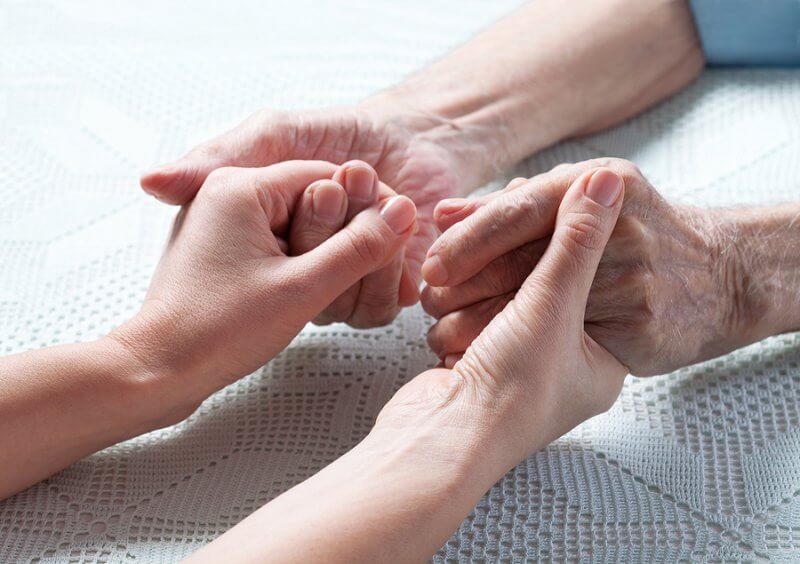 An Uncertain Future – What Will Become of Our Kids?
This week I was spoke on an ageing caregivers panel hosted by the Autism Calgary Association. It was both interesting and informative to hear parent perspectives on how they have supported their adult children through different life transitions. No matter what our stories were, common themes emerged :
the need for housing
secure income
continuing advocacy
and who will oversee that the individual's needs are met when parents no longer can
Under the current system in Canada, continuing care for adults mainly falls to the parents.
This can be for a number of reasons such as no openings in programs, no new capacity built for clients in agencies, complex needs such as challenging behavior and mental health issues, a lack of housing, inadequate income, and no supports available because the individual is deemed too high functioning to qualify for support when assessed.
This reality has created great worry and stress on families. As parents, we love our children and want the best for them but as we age, we are faced with the reality that we may not be able to provide the care they need. In my own situation, I am still bathing both of my adult children every night, managing staff during the day, preparing complex meals due to dietary restrictions, providing extraordinary care for my son who has advanced arthritis at the age of 21 and while doing all of this, working full time. I am becoming more tired and starting to feel overwhelmed and burned out from providing almost 22 years of round the clock care. I know what I am doing now is not sustainable.
Of the common concerns that emerged from the panel discussion, one theme kept emerging – the need for the individual to be surrounded by a caring, supportive community. Those people are out there…so how do we bring this need to fruition? How do we form relationships between our adult children and community members in order that our children still feel loved and cared for after we're gone?
The Need for Trained Staff
For several years now, I have been saying that we need to form an Association for Support Workers. This would raise the profession of caregiving to one of legitimacy and importance. We have associations for teachers, psychologists, nurses, social workers and the list goes on. Why not support workers? They often feel isolated, would benefit from talking to other people in the same line of work, and common training could be provided at a lower cost.
Feeling part of a group may also lessen the high turnover rate that this job presently has. It also needs to have better pay due to the level of responsibility and complex care requirements.
When I used an agency for staffing, I found out that the staff was being paid considerably less than what my child's contract had allocated for the hourly rate of pay. This is a common practice in agencies, taking part of the contract money for administration charges. Many parents don't know this. Unfortunately, when you offer minimum wage for a high responsibility job, you will either draw inexperienced people or ones with little education because it's the only type of job they can get. As a result of high staff turnover in these agencies due to poor pay and working conditions, I now hire all of my staff independently. The qualifications of my workers have been much higher due to being able to offer better pay. We are having greater stability as a result. (Note – in the past year, I've had 9 staff changes in 10 months. You can't form relationships in this situation.)
Community Housing
In most cities and towns, housing is either not available or too expensive for individuals on a limited income to afford. The home often has to have additional supports put in place to make the home safe either through technology or special equipment. We need to come up with other housing alternatives, maybe looking at senior living models as a place to start. One of my colleagues in Sweden, Bo Hejlskov Elven, has created some wonderful affordable housing for those with autism. The modular homes are fitted out with supportive technology, allowing for greater independence. There is permanent staff on site, just not within the individual's unit. Have a look at STIL – Stockholm Cooperative for Independent Living. 
Wrap around services could be on site such as an exercise facility, common rooms for activities, healthcare, and accessible transportation. One mom I know started a great co-op living model called Open Sky in New Brunswick.
I can already see groups of parents putting their heads together on how to create affordable and supportive housing. Our kids need more than just a roof over their heads – they need friends, leisure activities, the arts, and work opportunities.
Challenging Behavior
Many autistic individuals have behavior of concern. It can prevent a person from keeping a living arrangement, support person, or participating in a program. The root of this behavior is often anxiety and/or stress related. I like Bo Hejlskov's definition of challenging behavior:
I define challenging behavior as behavior that creates a challenge for staff or parents. It isn't the person with the behavior who experiences a problem or a challenge, but the staff or parent. This way of thinking focuses on the staff's feeling of security and on their methods, not the actual behavior. A behavior never emerges in a vacuum, all behavior emerges in the interaction between people.

This means that the easiest way of working with people with challenging behavior is to empower the staff or parents so that they can manage the behavior. If you can manage challenging behavior it is no longer challenging and you don´t affect the behavior of the person with developmental disabilities as much. This makes room for development and makes behavior change faster than if the focus had been on the actual behavior.
This is called the Low Arousal Approach. I have never seen any other training that has these beliefs at its core. Autism Awareness Centre has been doing the Low Arousal training in Canada for 4 years  with great results. We have to address the method of training for staff or the quality of care for these individuals will not change. If you don't change attitudes and beliefs, the person with autism will always be blamed for the difficulties in care settings.
Community Supports
Check out your local library to see what opportunities they have. Think about volunteering – Volunteer Canada has chapters all over the country and can be a great place to start.
Getting involved in the community builds those relationships that will be there after we're gone. Your child becomes known in organizations and people care about them when they have a relationship with them.
Continuing Advocacy, Care and Decision Making
Microboards are an option to provide continued to support to an individual after the parents are gone or unable to provide care. A Microboard™ is a small (micro) group of committed family and friends (a minimum of 5 people) who join together with the individual to create a non-profit society (board). As a board, you would:
plan his/her life
brainstorm ideas
advocate for what they need
monitor services and ensure they are safe
connect to his/her wider community; and
do fun things together.
Have a look at Vela Canada for some ideas on how this works. What is great about this is no one person has to have all of the responsibility. I know many parents don't want to put sole responsibility on to a sibling. This is a possible option.
There is so much more to write about, but this gives some food for thought and some ideas to start with. For further reading and ideas, have a look at:
Adults on the Autism Spectrum Leave the Nest: Achieving Supported Independence
Life and Love: Positive Strategies for Autistic Adults
Topics about Adulthood and Autism – Helpful Links
Editorial Policy: Autism Awareness Centre believes that education is the key to success in assisting individuals who have autism and related disorders. Autism Awareness Centre's mission is to ensure our extensive autism resource selection features the newest titles available in North America. Note that the information contained on this web site should not be used as a substitute for medical care and advice.