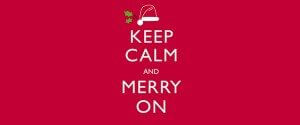 The Christmas holidays can be a time of wonder and delight, taking part in family traditions, seeing loved ones, and a break from routine. The holidays can also be a time of stress for those on the autism spectrum who thrive on familiarity and predictability. This can be a difficult time of year, but with some preparation and planning, the holiday season can be enjoyable.
The school schedule can be interrupted with plays, concerts and assemblies. Teachers and educational assistants, give lots of warning about changes in the daily routine. Work in special activities into the visual schedule. Create a social story about a concert or a play the children will see. It is often anxiety rooted in fear of the unknown that causes challenging behavior and avoidance of new experiences.
Allow for some quiet or down time during a day that has new experiences in it. Create a plan B if the school play is too hard for the child to sit through. If a music concert will be loud, perhaps use some noise cancelling headphones to lessen the sound. If the class is planning a Christmas party, walk the child with ASD through what it will be like. There are some great party planning suggestions in Tasks Galore: Making Groups Meaningful. Maybe the child can also help with the organization or suggest a favorite game to play. If a preferred activity is included in the day's events, the child is more likely to be enthusiastic about it. Think about scheduling a favourite activity right after a new experience so that the child knows when the concert ends, there is some computer time, games, or play time with a much loved toy.
Read More »