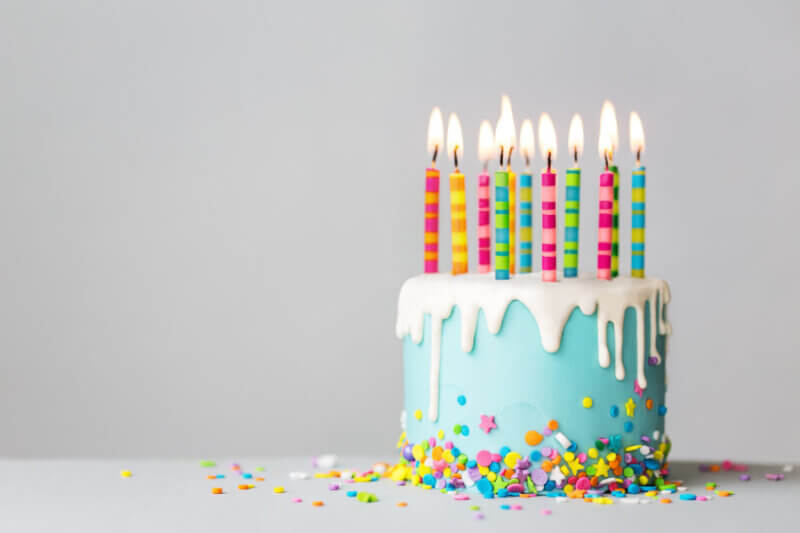 Autism Awareness Centre Celebrates 18 Years
I can hardly believe that this June 2021 marks our 18th anniversary as a company. Where has the time gone? My children were only 4 and 6 years old when I co-founded Autism Awareness Centre Inc. (AACI) in 2003 – now they're 22 and 24, young adults. Over years, AACI has crossed Canada from coast to coast offering 131 conferences, dozens of trainings, and brought our bookstore to hundreds of events to provide information and support.
This past year has been an unusual and isolating one. After years of hosting in person conferences and trainings, we have had no live events since March 6, 2020. It's been so long since I've seen everyone across Canada. While I am grateful for the technology that keeps us connected, it doesn't replace in person meetings and discussions or the energy that comes from a group coming together for a common purpose. Until the borders open, travel quarantines are no longer required, and the pandemic is well in control, AACI will continue to offering trainings and educational opportunities online.
Support during the Pandemic
AACI has been busier than ever during this challenging time. Here's what we've been up to.
Webinars
Twice a month on Thursdays, we've hosted webinars with a variety of world class speakers covering an array of topics in autism and related disabilities. Some of our topics have been interception, behaviors of concern, designing sensory spaces, toilet training, and neurology to name a few. All of our webinars have been offered live and on demand for continued viewing and review. We will continue to offer webinars again starting later in September 2021.
Blog Posts
New blogs are posted twice a month. This past year, posts has had a pandemic focus, covering many topics that pertain to the current climate such as connecting socially online, the benefits of unscheduled time, caregiver stress, increased screen time, and how to increase physical activity. Our late summer and fall focus will be on the return to activities and hopefully to a world which is much more open and less restrictive. At the end of all blog posts are links to other related posts and books/resources that support further knowledge. If you need further guidance don't hesitate to ask.
Our Expanding Bookstore and Line of E-Books
Throughout the pandemic, our bookstore has continued to expand with new titles every month. Our bimonthly email blast features a new book or resource. We've been shipping every day and contactless pick ups for local Calgary, AB orders can be arranged. We look forward to continuing our personalized service in the area of book and resource support in the coming year.
For the past 18 months, AACI has been publishing a series of inexpensive e-books that provide an excellent introduction to a variety of topics. Many resources are listed should you wish to delve deeper into a topic. Our newest publication in May 2021 is Preparing for Employment. Look for more e-book offerings over the coming months.
Introductory Online Low Arousal Courses
Much of our Studio 3 Canada Low Arousal trainings had to be put on hold this past year because of pandemic protocols. Our 3 day training course must be taught in person because physical skills are taught. It is not safe to teach these online. While we wait for restrictive measures to relax, we are offering a 6 hour online Introduction to the Low Arousal Approach course online. These can be booked for an individual organization for a minimum of 12 people, up to 15 people maximum. The cost is $125 per person plus GST. The course can be offered in one 6 hour segment or two – 3 hour segments over the course of two days.
Going Forward in a Changing, Unpredictable World
As we continue to adapt and participate in the online delivery of education and training, Autism Awareness Centre Inc. (AACI) will be there with innovative ways to impart information and keep learning current. There are small things you can do to help us keep going and continue the global work that we do like join our email list, follow us on social media, and share our content with your friends and family. If you need resources, consider purchasing them from our bookstore as the proceeds go directly back into AACI operations. Attend the webinars and our conferences and trainings when we can offer them again. With no sponsorship, grants or funding of any kind, these sources of revenue are the only ones that keep AACI operational.
I thank you for your continued support during these unprecedented times. I'll be here to help as best I can with the changes that will happen as we move into the next phase of the pandemic. No one knows what the future will bring, but AACI will adapt. Let us know how we can help.
Stay safe, stay well and enjoy the summer days ahead!
Editorial Policy: Autism Awareness Centre believes that education is the key to success in assisting individuals who have autism and related disorders. Autism Awareness Centre's mission is to ensure our extensive autism resource selection features the newest titles available in North America. Note that the information contained on this web site should not be used as a substitute for medical care and advice.