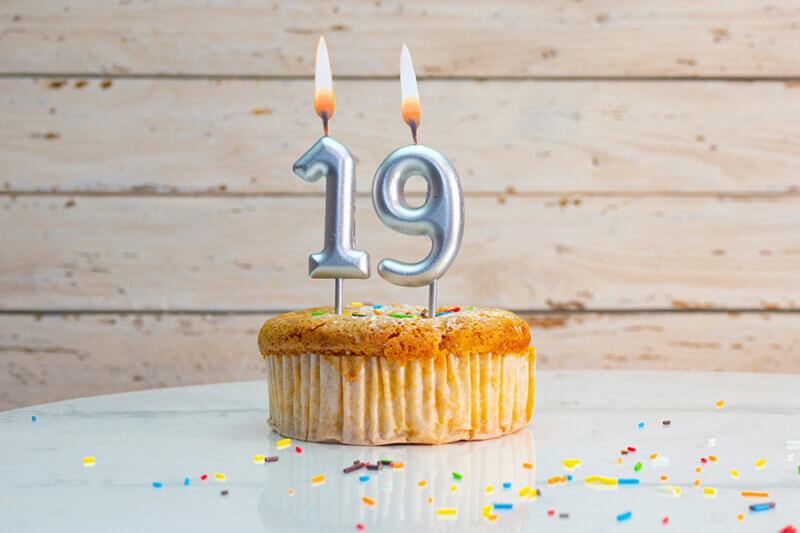 Autism Awareness Centre Celebrates 19 Years
The month of June marks our 19th anniversary at Autism Awareness Centre Inc. (AACI). The past 2 years have transformed us and influenced how we'll go forward in the new "normal"; although I keep asking myself, "Are we there yet?"
I don't know a person who has not been deeply affected by the events of the pandemic. Most of us feel tired, spent, and depleted from trying to keep our lives going and the people we support on track. My two autistic adult children lost all of their programs and volunteer jobs that took me years to secure. Some of those opportunities never came back, while others only returned in May 2022. I've had to get creative in piecing their lives back together with safety still at the forefront of my mind. COVID is still present and ever-changing; there could be new challenges to face in the future.
As more things open up in society, it feels like we are entering a rebuilding phase. Conferences used to be the biggest focus at AACI, but the pandemic has changed that. Those are still on hold with so many unknowns such as when COVID will no longer be a pandemic, climate change, travel delays/advisories, and the possible threat of war spreading in Europe which will affect all of us should that happen.
I am grateful that we have technology options because it makes getting together and meeting new people possible. Before the pandemic started, I had never attended a webinar or held a Zoom meeting. I didn't even know what Zoom was! I know many people were also in the same boat. Learning new skills around this technology was scary, but we did it and created a new way of learning and connecting. Over time, it felt empowering and opened up new possibilities. I've been using Zoom both professionally and personally to connect with family and friends, exercise with my friends, and fuel my interests in history and the arts. I engage all over the world – from Europe to Australia, have developed new interests, and feed my curiosity in ways that I've never done before. While I still feel nothing can replace seeing people in person, it's comforting to be on a course or meeting with like-minded people who share your passions and beliefs.
AACI Online
We continue to be a strong presence online with a variety of offerings.
Webinars
There haven't been regular webinars since December 2021. With so many people back at work or sick during the Omicron wave, we're scheduling things as the need arises. We have on demand webinars available on a variety of topics such as toileting, interoception, mental health, anxiety, sensory issues, social skills, behaviors of concern, and more. When you purchase a webinar, you can watch it as many times as you like, at a time that is convenient for you. Look for special events coming up over the next year as we continue with online learning.
Blog Posts
New blogs are posted twice a month with the exception of July. This past year, posts have had a focus on mental health and well-being since the pandemic has taken a toll on everyone. I've written about such topics as autistic masking, burnout, atypical eating behaviors, online safety, community inclusion, and building resilience. At the end of every blog post are links to other related posts and books/resources that support further knowledge. If you need further guidance, don't hesitate to ask.
Our Expanding Bookstore and Line of E-Books
Throughout the pandemic, our bookstore has continued to expand with new titles every month. Our bimonthly email blast features a new book or resource. We've been shipping every day and offer contactless pick up for local Calgary, AB orders. We look forward to continuing our personalized service in the area of book and resource support in the coming year. I also want to thank everyone for their patience with shipping delays due to supply chain interruptions. Many publishers print their books in China, a country still experiencing hard, rotating lockdowns which affect all ports, warehouses, and production lines.
For the past 2 years, AACI has been publishing a series of inexpensive e-books that provide an excellent introduction to a variety of topics. Many resources are listed should you wish to delve deeper into the topic. Our next e-book will be released at the end of June 2022 on sensory processing difficulties. Look for more e-book offerings over the coming months.
An Introduction the Low Arousal Approach Online Course

Much of our Studio 3 Canada Low Arousal trainings had to be put on hold the past 2 years because of pandemic protocols. Our 3 day training course must be delivered in person because physical skills are taught. It is not safe to teach physical skills online. We are offering a 6 hour online Introduction to the Low Arousal Approach. This training can be booked by an organization for a minimum of 12 people, up to a maximum of 15 people.  We also offer this online course one to two times per month for anyone who wishes to take it . This course has been extremely popular and tends to sell out in 48 hours. The cost is $125 per person plus GST. The course can also be offered in two – 3 hour segments over the course of two days. Our courses will start up again in September so look for the new dates which will be posted soon.
Studio 3 Canada – Low Arousal Approach In-Person Training
We are excited to announce a new Train the Trainer 12 day course taking place in Winnipeg, MB starting in September.  The course is already full, but if you would like to be placed on the waiting list please email maureen@autismawarenesscentre.com .  If there is enough interest, we may be able to run a second course in early 2023.
This spring, we also resumed the training of our two trainer groups in Vancouver and Calgary that were suspended during the pandemic. We'll have a new set of trainers at the end of this month in both provinces, which is exciting!
Branching Out – New Horizons
This past year, I have been presenting online to a wide variety of organizations in Canada and beyond. The presentation requests help me to stay current and I've enjoyed collaborating with governments, schools, preschools, and autism organizations. If you would like me to present for you on a topic, let me know. I am creating bespoke presentations to meet the needs of the organization who requests the talk or training.
Going Forward in a Changing, Unpredictable World
As we continue to adapt and participate in the online delivery of education and training, Autism Awareness Centre Inc. (AACI) will be there with innovative ways to impart information and keep learning current. There are small things you can do to help us keep going and continue the global work that we do like join our email list, follow us on social media, and share our content with your friends and family. If you need resources, consider purchasing them from our bookstore as the proceeds go directly back into AACI operations. Attend the online trainings or watch our on demand webinars. With no sponsorship, grants or funding of any kind, these sources of revenue are the only ones that keep AACI operational.
I thank you for your continued support during these unprecedented times. I'll be here to help as best I can with the changes that will happen as we move into the next phase of life in a pandemic. No one knows what the future will bring, but AACI will adapt. Let us know how we can help.
Stay safe, stay well and enjoy the summer days ahead!
Editorial Policy: Autism Awareness Centre believes that education is the key to success in assisting individuals who have autism and related disorders. Autism Awareness Centre's mission is to ensure our extensive autism resource selection features the newest titles available in North America. Note that the information contained on this web site should not be used as a substitute for medical care and advice.